Larissa Ray
Apr 28 • 8 min read
Stand Out in Real Estate: Tips for Designing a Website That Converts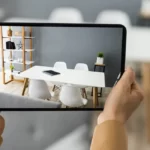 When it comes to the competitive world of real estate, having a strong online presence is key. Your website is often the first interaction potential clients will have with your business, so it's crucial that your site stands out from the crowd. In this article, we'll cover the best tips and practices for designing a real estate website that not only looks great but also converts visitors into clients.
Understanding Your Target Audience
Before diving into the design process, it's important to understand your target audience. Who are your ideal clients, and what are they looking for in a real estate website? Are they interested in luxury properties, or are they searching for affordable starter homes? By understanding your audience, you can tailor your website to meet their specific needs and preferences.
Showcase your properties with a custom website built just for you!
Optimizing Your Website for Search Engines
Search engine optimization (SEO) is crucial for any website, but it's especially important for real estate sites. Potential clients often start their home search online, and if your site doesn't appear in search results, you could be missing out on valuable leads. Incorporating keywords and phrases related to your target audience and local real estate market can help improve your search engine rankings.
Keyword Research and Implementation
Conducting keyword research can help you identify the terms and phrases potential clients are searching for. Once you have your list of keywords, it's important to strategically incorporate them throughout your site, including in page titles, meta descriptions, and content. However, be careful not to overuse keywords, as this can actually hurt your search engine rankings.
Local SEO
Local SEO is another important aspect of optimizing your real estate website. By incorporating your city or region into your content and utilizing tools like Google My Business, you can improve your visibility for local searches. This is especially important for real estate agents who serve a specific geographic area.
Designing for User Experience
A well-designed website not only looks good but also provides a great user experience. When designing your real estate site, keep the user in mind. Is the site easy to navigate? Can potential clients quickly find the information they're looking for? By designing for user experience, you can keep visitors on your site longer and increase the likelihood of them contacting you for more information.
Clear Navigation
Clear navigation is crucial for any website, but it's especially important for real estate sites. Make sure your navigation menu is easy to use and that visitors can quickly find the information they're looking for. Consider using dropdown menus or grouping similar pages together to make navigation even more intuitive.
Mobile Responsiveness
With more and more people accessing the internet on their smartphones, having a mobile-responsive website is a must. Your site should automatically adjust to fit different screen sizes and be easy to navigate on a mobile device. A mobile-responsive site not only improves user experience but also improves your search engine rankings, as Google prioritizes mobile-friendly sites in search results.
Showcasing Your Properties
Your real estate website should showcase your properties in the best possible light. High-quality photos and videos can help potential clients envision themselves in a particular property and can even help sell homes faster. Make sure your site has a dedicated page for property listings and that each listing includes plenty of photos, detailed descriptions, and virtual tours when possible.
Virtual Staging
Virtual staging is a cost-effective way to showcase a property's potential without the need for physical staging. With virtual staging, you can digitally add furniture, decor, and other items to a room, giving potential clients a better idea of how the space could look with some added touches.
3D Tours
3D tours provide a virtual walkthrough of a property, allowing potential clients to explore the space from the comfort of their own home. These tours can be especially useful for out-of-town buyers or those who are unable to visit a property in person. By providing 3D tours on your website, you can give potential clients a better sense of the property's layout and features.
Building Trust with Testimonials and Reviews
Testimonials and reviews can go a long way in building trust with potential clients. Consider adding a dedicated page to your site for client testimonials, and include reviews on property listings as well. Make sure to respond to any negative reviews in a professional and courteous manner, as this can demonstrate your commitment to customer service.
Incorporating Calls to Action
Incorporating calls to action (CTAs) throughout your site can help drive conversions and encourage potential clients to take action. CTAs can take many forms, from "Contact Us" buttons to "Schedule a Showing" forms. Make sure CTAs are prominent on your site and that they are strategically placed to encourage action.
Contact Forms
Contact forms are a great way to capture leads from potential clients. Make sure your contact form is easy to use and includes fields for important information, such as name, email, and phone number. Consider adding a dropdown menu for property type or price range to help you better understand the lead's needs.
Live Chat
Live chat can be a convenient way for potential clients to get in touch with you quickly. By adding a live chat feature to your site, you can provide real-time support and answer questions in a timely manner. This can help build trust and improve the overall user experience.
Ready to Elevate Your
Real Estate

Website?

Our team of web development and digital marketing experts can help you design a site that stands out and attracts more clients. Let's build your winning website!
Designing a real estate website that stands out takes time and effort, but the rewards can be significant. By understanding your target audience, optimizing your site for search engines, designing for user experience, showcasing your properties, building trust with testimonials and reviews, and incorporating calls to action, you can create a site that drives conversions and helps you grow your real estate business.
How important is website design for real estate businesses?
Website design is crucial for real estate businesses, as it can impact user experience, search engine optimization, and lead generation.
What should I include in a real estate website's homepage?
Your real estate website's homepage should include a clear value proposition, property search functionality, featured listings, and calls to action.
How can I optimize my real estate website for search engines?
You can optimize your real estate website for search engines by using relevant keywords, creating valuable content, optimizing your metadata, and building backlinks.
What are some best practices for showcasing properties on a real estate website?
Some best practices for showcasing properties on a real estate website include using high-quality photos and videos, providing detailed property descriptions, and offering 3D tours.
How can I build trust with potential clients on my real estate website?
You can build trust with potential clients on your real estate website by incorporating testimonials and reviews, providing transparent pricing and property information, and offering responsive customer service.